Located in the heart of the Bluegrass, our farmland boasts more than 20 feet of topsoil and chemical-free natural spring water creeks- an unequaled environment for the finest care of Thoroughbreds. With Millford's expert horsemen on dedicated watch, you're assured a smooth and professional boarding experience.
Millford is a farm for all times. Family owned and managed by generations of horsemen dedicated to tradition and innovation that has created champions. To make a champion takes time. At our farm we nurture your investment. The balance of tradition and innovation, the expertise and professionalism of our staff come together on our exceptional land in a farm that allows your investment to flourish.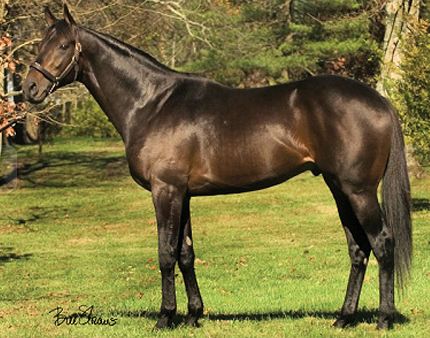 Our Millford Farm is 850 acres of top-quality Maury silt-loam Bluegrass soil and has 13 varying style barns, from two 25-stall facilities to a pair of five-stall barns. The differing numbers of stalls in our barns enables us to handle the needs of any group or individual, whether it be for sales, breeding or quarantine. In all, there are 200 stalls spread across the farm.
From numerous paddocks to 100 acre fields, the Millford Farm has everything required to offer complete and competent care for all ages of Thoroughbreds.
The farms' yearling division offers a freestyle walker, a major component to preparing horses for the sales.
Mares and foals roam the large, shaded fields in varying-size groups, according to the foals' ages. Each is handled daily by top horsemen to give them an edge in early breaking and training. The numbers are kept down to no more than 6-8 mares and foals per field for safety's sake.
Prior to the breeding season, maiden and barren mares are managed under an artificial lighting program to encourage earlier heat cycles, a common practice in the industry.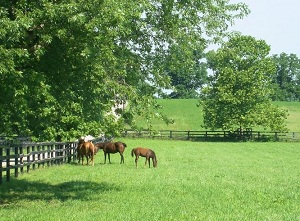 Our quarantine division is highly respected around the world. Having handled quarantine procedures for many international clients, Millford's staff is entirely familiar with the shipping process, government requirements and health regulations for all countries, as well as the process of maintaining the individual horse in top condition.
Call 859-846-4705 or email us today and discover Millford Farm in Midway, Kentucky.